' Swing in a manner that suits your physical capability'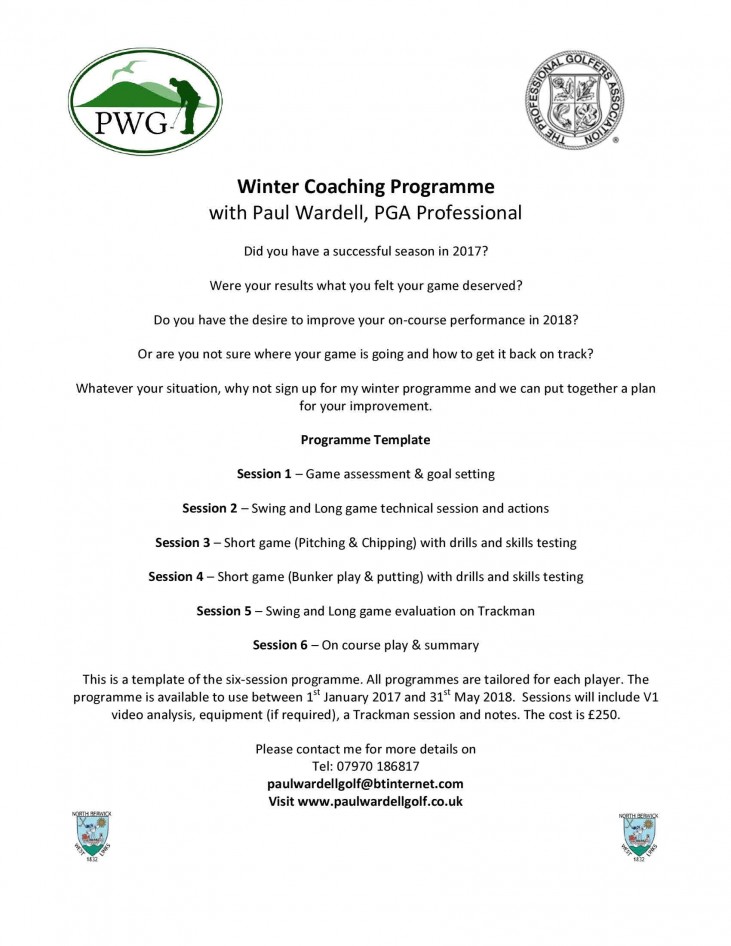 The Indoor Teaching Studio at Fenton Barns is ideal on those cold, wet and windy days to work on your swing technique. You can get the added benefit too from the Trackman launch monitor which is also available for coaching . Contact me to make a booking.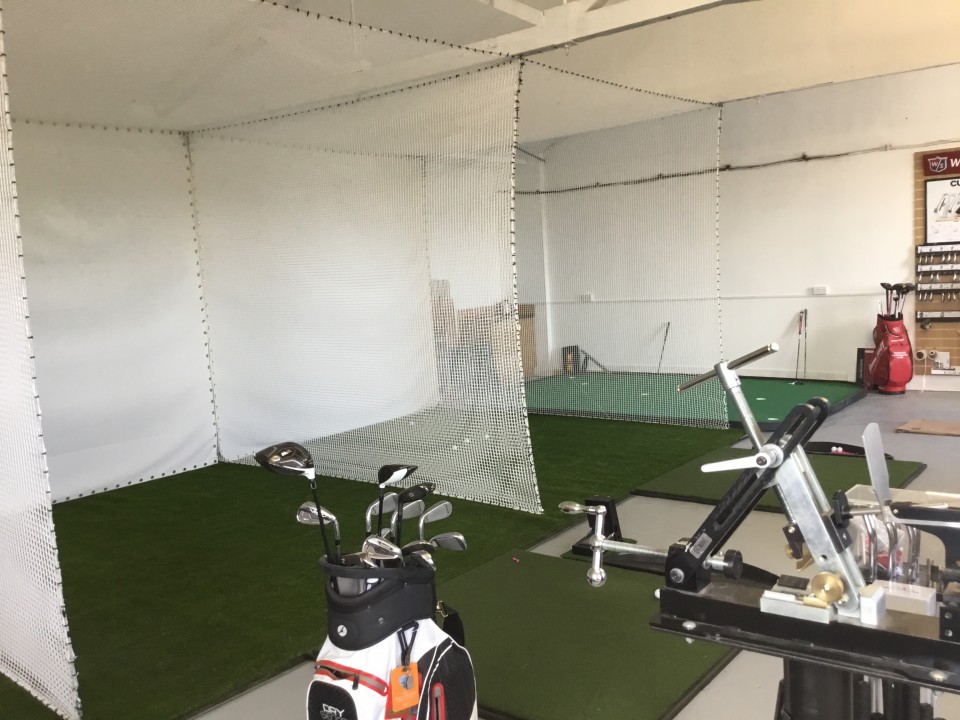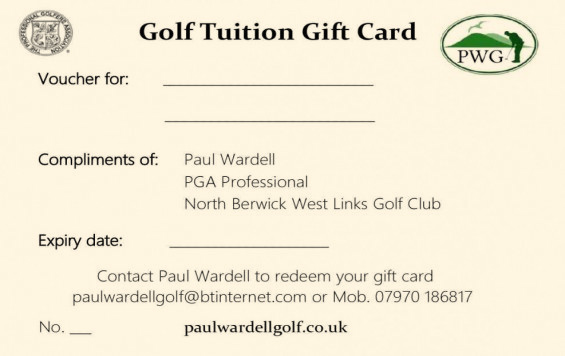 Gift Cards available to purchase all year round. Cards can be mailed or emailed.
PWG Coaching Options (all using V1 video analysis)
45 Minute lesson - £40
4 x 45 minute lessons - £145
6 x 45 minute lessons - £200 (1 free)
60 minute lesson with Trackman (includes a report) - £70 (indoor or outdoor option)
45 minute junior lesson - £29
9 hole junior lesson on the North Berwick kids course £70
3 x 45 minute junior lessons £80
1 hour joint lesson for 2/3 people - £60
2 hour playing lesson - £100
18 hole playing lesson - £175
_____________________________________________________________
Specialist Programmes

PWG Links Programme (using V1 video)

45 minute long game lesson

45 minute short game lesson.

£75

PWG 9 Hole on 'The Links' Course Lesson
Covering the importance of your pre shot routine and sticking to your process, course strategy and course mapping.
£100

PWG The Short Game Wizard (using V1 video)

A 2 hour session covering;

Pitching and finding your swings 'low point' for the perfect strike.

Chipping and playing the effective shot.

Green-side bunker play and putting.

Learn to use effective practice drills and self test to monitor your improvement.

£90




__________________________________________________________________
Full Day Performance
Programme


(Available for up to 3 players)

8:45am
• Welcome coffee & introduction
9:30am
• Warm Up
9:45am
• Long game instruction & guidance
11:45am
• Break for light lunch
12:30pm
• Short game instruction & guidance
• Key points to getting up & down
2:30pm
• 9 holes on course play
4:30pm
• Debrief


£300 (The cost can be split between players)